In February of every year, the celebration of National Arts Month commences. During the merry month of May, National Heritage Month comes about. And every October, the National Indigenous Peoples Month takes place.
Now, this September is another month of celebration for the first Philippine Creative Industries. By virtue of Republic Act No. 11904, also known as the "Philippine Creative Industries Development Act," signed in 2022, mandates the further prosperity of Philippine creative industries by protecting and strengthening the rights and capacities of creative firms, artists, artisans, creators, workers, indigenous cultural communities, content providers, and stakeholders in the creative industries.
Creative industries are classified into nine domains: Audiovisual Media, Digital Interactive Media, Creative Services, Design, Publishing and Printed Media, Performing Arts, Visual Arts, Traditional Cultural Expressions, and Cultural Sites. The law provides supplementary support to the specified domains that face numerous limitations that prevent their supplemental growth.
This year's theme is Celebrating Filipino Creativity, Advancing Creative Philippines. The National Commission for Culture and the Arts (NCCA), in partnership with the Department of Trade and Industry (DTI) celebrates the first Philippine Creative Industries Month 2023.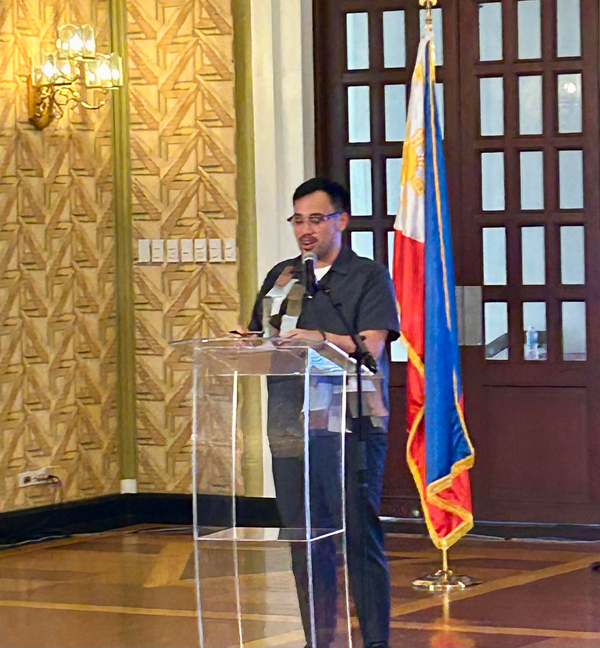 The official launch of the event will be held at the Rizal Park Open Air Auditorium, Manila from 2:00 p.m. until 9:00 p.m. on September 17.
What to expect from the celebration are simultaneous workshops and a concert with the support of National Parks Development Committee and Concert @ the Park.
The workshops will tackle different topics for each specific domain such as:  Learning Filipino through Wikaharian  by Knowledge Channel Foundation Inc. for the audiovisual media domain;  How to start your own blockchain game project?  by Dr.  Albert Mulles  of METATOKYO and  Learning Through Minecraft Exhibit  by Department of Science and Technology (DOST) for digital interactive media domain;  Events Management Workshop  for creative services domain;  Shoemaking Workshop, Parol Making Workshop, Jewelry Making Workshop, and T-shirt Printing Workshop  for design domain; and  Basic Comics Workshop  by  Rustico Limosinero  and  Book Selling and Exhibit  by Barasoain Kalinangan Foundation Inc. for publishing and printed media domain.
Also included are:  Song Writing Workshop  by  Joey Ayala,  Theater Acting Workshop  by  Nanding Josef,  Dance Workshop, Puppetry Workshop  by the Samahan ng mga Papetir ng Pilipinas for Performing Arts Domain;  Pottery Workshop  by the  OdangPutikPottery,  Painting Workshop  by the  Egai Fernandez,  Basic Photography Workshop  by the Federation of Philippine Photographers Foundation for visual arts domain;  Baybayin Workshop, Pabalat Making, Ilocos Empanada Making, and Traditional Weaving Demo for Traditional Cultural Expression Domain; and  NCCA Papercraft Series and Exhibit  for cultural sites domain.
The featured artists in the  Live Concert  are  Bayang Barrios, Colot it Red, Halili Cruz Dance Company, J Crisis, Joey Ayala, Johnoy Danao, Kammerchor Manila, Sarah Straschko, National Ballroom Ensemble, Ramon Obusan Folkloric Group, Sindaw Philippines, Teatro ni Juan,  and  The Nightingales.
The celebration will include Perya ng Sining and Bukal ng Galing events in Iloilo and Bacolod, culminating in a September 29 Summit. This Summit provides a platform for government officials, industry leaders, professionals, and students to exchange ideas and foster a vibrant creative community, addressing key themes like Creative Economy, Disruption, Design, Governance, and Spaces.
After all the workshops, performances, and summit inputs have been completed and submitted, what comes next? Will the Creative Industries Law benefit heavily taxed Philippine motion picture and television industries? Will it reduce ticket prices for movies and theater performances? Will it assist in promoting local products to attract audiences? Will it encourage large corporations to financially support local films and theater productions rather than just engaging in exchange deals?
Can this law limit the number of foreign acts performed in Manila concerts? Can it influence radio stations to play more original Filipino songs and reduce airtime for foreign songs?
These activities, held annually during National Arts, Heritage, and Indigenous Peoples Month, are no longer new. They have become commonplace. So, what happens next?