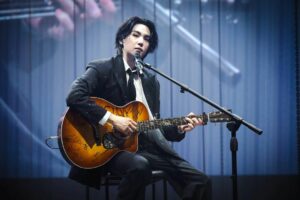 Global supergroup BTS member SUGA revealed on Sunday the date of his military enlistment.
In a post shared by the Korean idol's label, BIGHIT MUSIC, on fan community app Weverse, the rapper will begin his required service on September 22, Friday.
"SUGA will be beginning his required service on September 22," the agency wrote.
BIGHIT also said that there would be no official events happening on the day of his enlistment.
"There will not be any official events taking place on the day he starts his service or on the day he enters the training camp," it continued.
The label also asked fans to refrain from visiting the Korean artist during the duration of his service.
 "We kindly ask fans to refrain from visiting SUGA at his workplace during the period of his service. Please convey your warm regards and encouragement in your hearts only," added BIGHIT.
The 30-year-old singer wrapped up his Suga Agust D Tour last month to promote his third album 'D-Day' and announced that he would began the process of his military enlistment application.
SUGA is the third member of the Korean group to enter the military service, following Jin and j-hope.