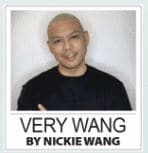 THE country's next generation of stars, led by Andrea Brillantes, Kyle Echarri, Juan Karlos, Elijah Canlas, Zaijian Jaranilla, and Xyriel Manabat, tackle the most pressing issues that Gen Z's are facing today in Senior High, ABS-CBN and iWantTFC's new primetime series that premiered on August 28
The mystery-thriller series aims to shed light on significant and pertinent concerns that affect young people, irrespective of their socioeconomic status. Themes like suicide, mental well-being, bullying, and peer pressure are prominently featured in the show, aiming to enhance viewers' understanding.
Senior High opens with the reunion of twin sisters Luna and Sky, both played by Andrea, who have completely different personalities. Luna is smart and bubbly, while Sky is indifferent to others out of resentment toward Luna and their mother Tanya (Angel Aquino) for abandoning her with her grandmother.
Sky enters a whole new world when she joins Luna at the prestigious Northford High. She will get to know more about the different cliques in school, including the group of wealthy bullies and siblings Archie (Elijah) and Z (Daniela Stranner), Z's rockstar boyfriend Gino (Juan Karlos), and their friend Poch (Miggy Jimenez).
The other faction of students are the "good ones" who have dirty secrets of their own – Obet (Kyle) and young couple Tim (Zaijian) and Roxy (Xyriel).
The students of Northford High will be in hot water when Luna dies after falling from a balcony. It will be ruled as a suicide, but Sky is convinced that someone pushed her sister. Sky will become determined to seek justice and in the process, she will uncover a lot more shocking twists than she has ever imagined.
"We address sensitive topics. I don't want to romanticize drugs, mental health, etc. I want this to be different and to truly have an impact, and for us to help other people understand that we need to take responsibility for our own lives," Andrea told Manila Standard Entertainment in an interview.
"There are people who are people pleasers and seek validation from others, and here we show how this affects us mentally when we don't know ourselves. There was a point in my life when I was like Luna, so I can relate to her. My character teaches us that it's better to speak up and approach your family and friends. On the other hand, my character Sky represents all the kids who were left behind and taken for granted. She is a misunderstood kid," she related.
Kyle was genuinely enthusiastic about taking on this project, particularly because it is geared towards teenagers.
they are going through a lot, and we wanted to open up a conversation for everybody. They will be able to relate to my character, especially those who deeply love their family," he shared.
JK talked about how the narrative revolves around the concept of individuals being misconstrued and not easily understood.
"My character is a bully because his family owns the school where he studies. However, he's dealing with a lot of trauma that he brings to the school. The entire concept of the story centered around my character is to not easily judge people because we truly don't understand what they're experiencing. It's all about the notion of being misunderstood," JK said.
Elijah, on the other hand, said that the series portrays the characters' mental health challenges and gradually unfolds the story to showcase potential solutions.
"We often assume that we are the only ones who can comprehend our selves until we reach a breaking point. The series aims to convey to viewers that they are not alone in their struggles. In the beginning, the series demonstrates why the characters are grappling with mental health challenges, but eventually, the story will reveal the solutions," Elijah explained.
Senior High is directed by Onat Diaz and Andoy Ranay, the same directors of the hit revenge series Dirty Linen. It also features Tommy Alejandrino, Gela Atayde, Baron Geisler, Mon Confiado, Sylvia Sanchez, Desiree Del Valle, Kean Cipriano, Ana Abad Santos, Gerald Madrid, Inka Magnaye, Angeli Bayani, Ryan Eigenmann, Rans Rifol, Rap Robes, Kakki Teodoro, and Floyd Tena.
A Dreamscape Entertainment production, Senior High airs Monday to Friday at 9:30 p.m. on Kapamilya Channel, Kapamilya Online Live, A2Z, TV5, iWantTFC, and TFC.