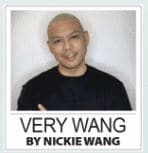 Crate and Barrel, a well-known home furnishings and decor retailer, has made an exciting addition to its SM Makati Flagship Store with the unveiling of "Portraits of Life." This innovative concept consists of four interactive vignettes, each designed to provide a glimpse into different stages of life and how Crate and Barrel's products can enhance the experience of home living.
These curated spaces paint a picture of life at various phases and bring guests into the homes of a couple building a life together, a bachelor hosting a night with friends, a supermom and her growing brood, and a couple refurbishing what is now an empty nest.
The bachelor's pad   
The vignette caters to the bachelor lifestyle, offering a sneak peek into a stylish and functional living space designed for hosting gatherings with friends. It exemplifies how Crate and Barrel's products can help create a trendy and entertaining environment where people can enjoy good company and create lasting memories.
Looking for something multifunctional? Beyond the usual man cave, Crate and Barrel reimagines the bachelor life through pieces that are raw, edgy yet irresistibly sleek. The featured Phoenix Work Table provides a solid wood top on welded steel legs. Its width is sized such that it can be used for work, to display collectibles, or even to host get-togethers.
Moving in with your perfect match   
The vignette transports visitors into the world of a young couple embarking on their journey of togetherness. This space showcases how Crate and Barrel's carefully selected pieces can transform a house into a warm and welcoming home for two. From stylish furniture to cozy accents, it illustrates the idea of creating a shared space filled with love and comfort.
Incorporating different styles? This space, designed with couples in mind, captured the beauty of two lives coming together under one roof. In this vignette, we witnessed how love, respect, understanding, and yes, even compromise are expressed through design choices. These selections from Crate and Barrel serve not just the individual he or she; they celebrate the beauty of us.
At the heart of every couple's first home is their bedroom. Of the many considerations to make, two are most crucial – storage space and choice of bed. The Caldwell Oakwood Upholstered Storage Bed by  Jake Arnold  ticks these boxes. Part of the exclusive collection by an L.A.-based designer, it is made with gentle curves, soft fabrics, and sinuous shapes bedroom. It also features a full-width storage concealed behind the footboard, ideal for keeping the bedroom clutter-free.
Supermom special   
In the third vignette, visitors get an insight into the life of a supermom managing her bustling household. Crate and Barrel demonstrates how its products are not only aesthetically pleasing but also practical for families with children. The vignette showcases how the brand's furniture and accessories can help create an organized and stylish home that caters to the needs of a busy family.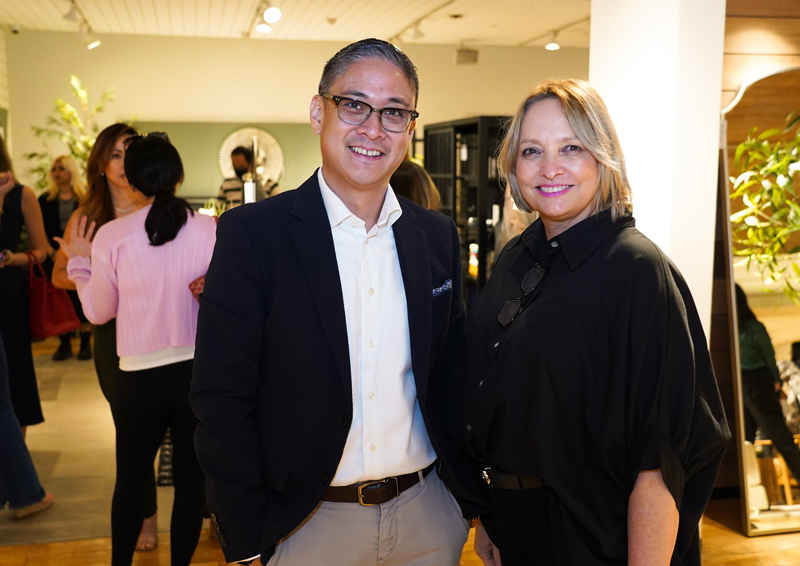 The best choice for your living room? Supermoms do it all, and in a span of 24 hours, they wear various hats. This special tribute to mothers put the spotlight on essential living room pieces from Crate and Barrel that add joy to family life at home. This vignette was curated for dynamic mothers who have mastered the art of balancing their roles–in style.
It highlights the Gather 2-Piece Sectional Sofa, a centerpiece for living or playrooms, which makes family bonding relaxed and comfortable. It features a performance fabric that's soft yet durable, stain-repellent and family-friendly.
Not-so-empty nesters 
The final vignette explores the stage of life when children have left the home, and a couple is revitalizing their living space. It illustrates how Crate and Barrel's products can be used to refresh and revamp an empty nest, turning it into a haven for relaxation and rejuvenation.
Redecorating a space? As soon as the children have left the nest, the home becomes a place for couples to fully enjoy each other's company while pursuing more dreams together. Far from being an empty home, these abodes, which hold precious memories, are refreshed to reflect a life fulfilled.
Crate and Barrel reimagined an area in the home for empty nesters. Among the standout pieces featured was the Tate Walnut Storage Bookshelf. With its clean-lined design made of walnut veneer, this piece is best for showcasing books, art, and family photos while bringing the '60s vibe right into your space.
Find a wide range of furniture and houseware pieces at Crate and Barrel that will complement your style and needs. Discover new arrivals, classic favorites, and what Crate and Barrel can do for you and your home by visiting their stores, ordering by phone or shopping online.