CEBU CITY. – In line with the mantra "Gawa, Hindi Salita" (By action, not by words) of Department of the Interior and Local Government (DILG) Secretary Benhur Abalos, the Bureau of Fire Protection (BFP) Region 7 (Central Visayas) recently celebrated its 32nd founding anniversary.
BFP R7 marked the event with a month-long celebration focusing on educating constituents about the role of their institution in fostering public safety as well as environmental preservation, health and nourishment, blood letting events and road show for children for the whole month of August.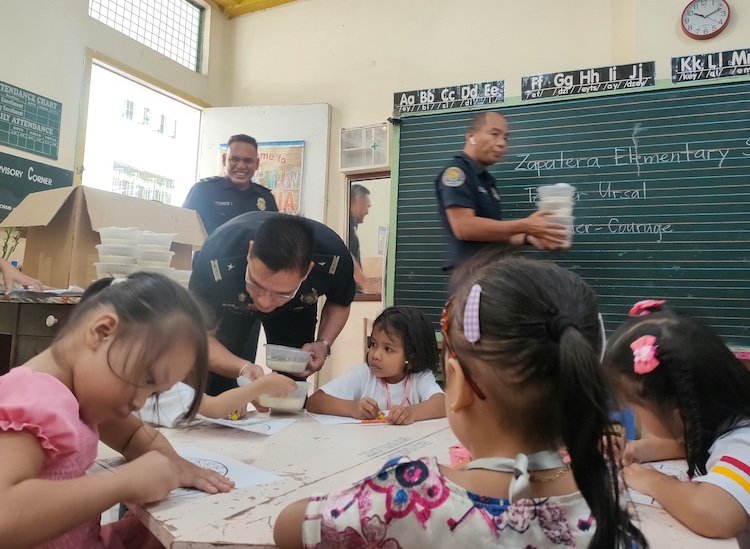 With the theme "Modernong Bumbero, Kaakibat Tungo sa Ligtas at Maunlad na Pamayanan, the celebration was spearheaded by no less than BFP R7's Director, CSupt. Roberto M. Genave.
Genave passionately aligned the series of activities conducted by the institution to actively embrace its duty and mandate to protect Central Visayas from both human and natural disasters in fulfillment of Sec. Abalos unparalleled brand of leadership as a public servant.
Celebration activities included tree-planting, coastal cleanup, and blood letting to a more extensive reach.

General Genave ignited the bureaus passion of becoming omnipresent in the lives of the people they serve every day, just to guarantee that they are safe and sound in the simplest ways possible.

Simultaneous coastal cleanup was conducted by the office of the Regional Director together with "Scubasureros" from BFP Marine Force and other stakeholders in satellite offices in Bohol, Cebu, Negros, Siquijor, and Lapu-Lapu City.
An astonishing 37,685 kg of waste was collected from some of the region's pristine bodies of water that serve economic, livelihood, and tourism purposes to their respective localities.
The coastal cleanup was also complemented by simultaneous tree planting activity where all satellite offices have planted a total of 20,006 fruit bearing seedlings so that it may serve as a viable food source in the future.

BFP R7 also fed around 22,027 children were fed with delicious and healthy meals that will help supply and sustain essential nutrients for their growth such as protein, carbohydrates as well as Vitamins A, B and C in a simultaneous program.
A total of 243 fire men and women donated blood as another form of advocating life sustainability in different Cebu provinces.

BFP R7 also conducted the BIDA Ka Fire Square Roadshow which highlighted the showcasing of BFP Uniforms, Tools and Equipment, as well as the presentation of BFP Highlights.
Through this activity, 400 children were able to experience the static display of Fire Fighting, EMS and Rescue Equipment, showing off Different BFP Uniforms and Personal Protective Equipment, as well as actual Donning and Doffing of PPE, Firefighting Techniques, Practice Exit Drill (through MAZE).

During the 32nd anniversary celebration of BFP R7 held at Cebu's Bai Hotel, 46 stakeholders, including local government units, municipal and city mayors, as well as national government agencies and non-government organizations, who donated lots, fire trucks and other means of support was given recognition during the program.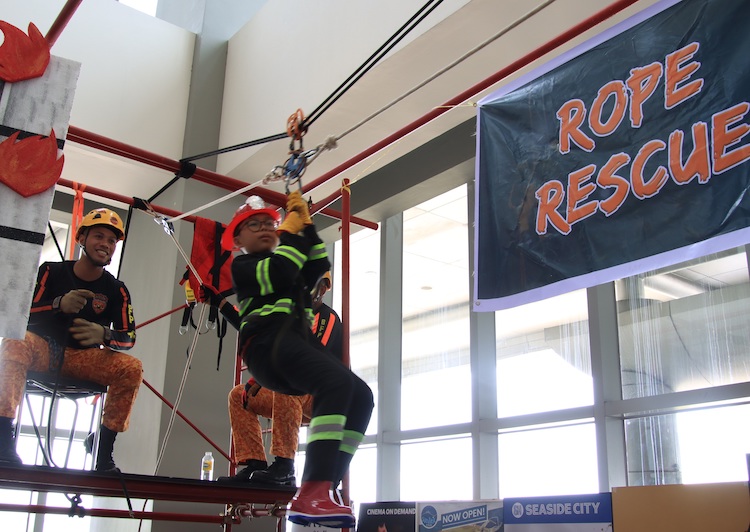 In his speech, Gen. Genave expressed his gratitude to the men and women of BFP R7 who have rendered service for the past 32 years. He also thanked every public official and private citizen who shared their time, effort and resources to help the institution realize its vision for the people of Central Visayas.

"We are very grateful that we were given the most opportune role by the Lord to serve our fellowmen by being their defender, protector and ally. The challenge for us in the next decades is to continue empowering our constituents that they have the capacity and capability to also be of service to their fellowmen and their communities," he said.

"Yes, they only recognize our institution with a single role — fighting fire-related disaster — but it must not stop us from trying to achieve the summit of our mandate. We shall continue to conduct project and programs that will make people embrace our true and primary duty as purveyors of public safety," he added.