By Rosenda Alluad-Visaya
TUGUEGARAO CITY-At least 500 environmental partners and stakeholders from the business sector, national government agencies, municipal and
barangay local government units teamed up to clean the Pinacanauan river and tributaries in time for International Cleanup Day on September 16 (Saturday).
More than 2,200 kilos of garbage such as plastic wrappers, straws, bottle caps and styrofoam were collected in the international cleanup
activity with the theme "Clean Seas for Healthy Fisheries." Most of the volunteers were employees of SM City Tuguegarao, along with some
participating employees of government agencies, police and firefighters.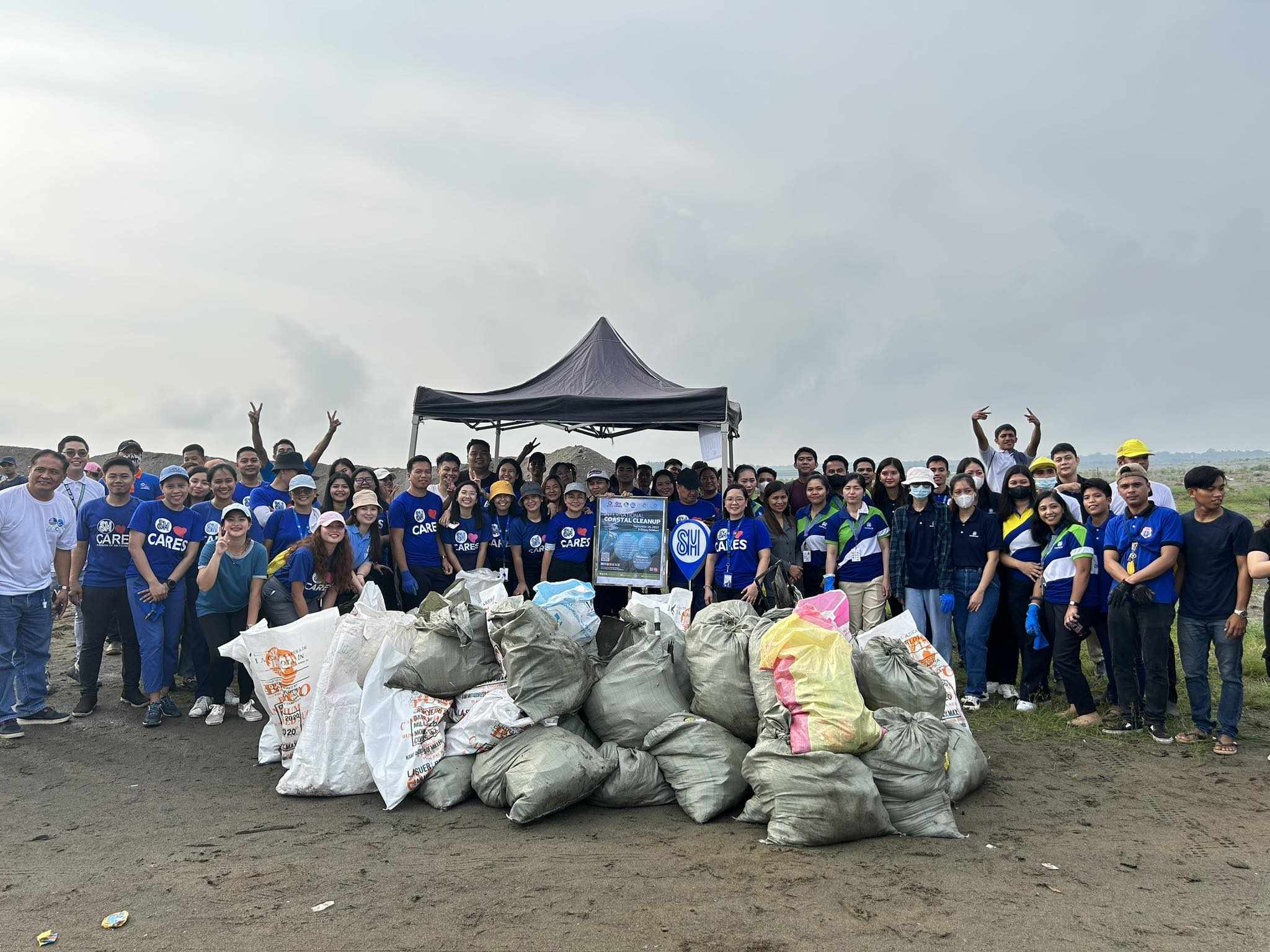 Department of Environment and Natural Resources regional director Gwendolyn Bambalan urged that garbage must be properly disposed of and
not in rivers, especially plastics that end up in the seas, which are likely to destroy marine biodiversity. She believed that volunteerism
for environmental protection lives on.
SM Tuguegarao mall manager Kristine Iris Ceballos said they have been implementing year-round sustainable programs called the green
movement. She emphasized that their operations are aligned with sustainable and environment-friendly practices focused on energy
conservation, solid waste reduction, and water conservation.
"This is our commitment to environmental responsibility and sustainability, dedication to reducing carbon footprint, conserving
resources, and promoting eco-friendly practices," she added.
Maria Angelica Perez, a student leader, said they will constantly help in conserving the environment as they will soon be the adult leaders
who will spearhead environmental advocacy and volunteerism.
The international cleanup day involves multisectoral marine environment and ocean conservation efforts of stakeholders and in line
with target of the United Nations Decade of Ocean Science for Sustainable Development (2021-2030).